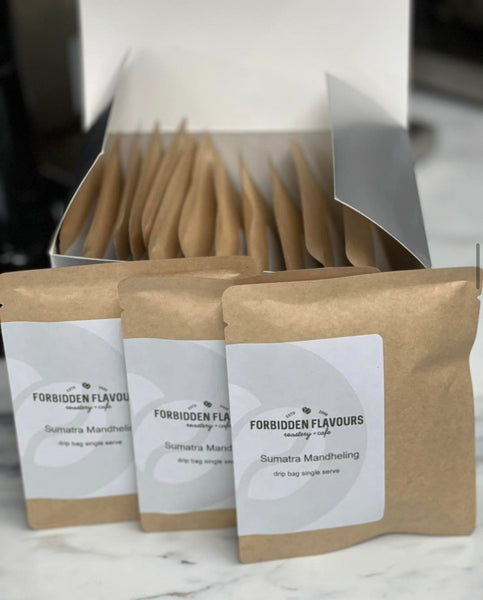 Enjoy a single cup of coffee anywhere. Hang pouch over coffee cup, boil water and pour over coffee pouch. Great for travel, camping or enjoy at home. 7 options to choose from, each box contains 13 single cup pouches.
1) Dark Roast
2) Medium Rost
3) Flavoured 
4) Decaffeinated 
5) Assorted with all 4
6) assorted no decaffeinated
7)assorted no flavoured or decaffeinated
*if you would like a custom box put in notes at end which coffee you would like.